Hello there! So I'm sure you've heard, Pope Francis is coming to Washington, DC. Not only is he coming to DC, but he will be visiting CUA! How exciting!
To prepare for the Pope's visit, many wonderful resources have been published recently. The point of this post is to attempt to put them all in one place for you!
---
Visit the Archdiocese of Washington's Papal Visit website to find:
The YouServe initiative where you can create a video sharing your experience of serving others. Winners of the video contest win tickets to the papal mass & other cool prizes!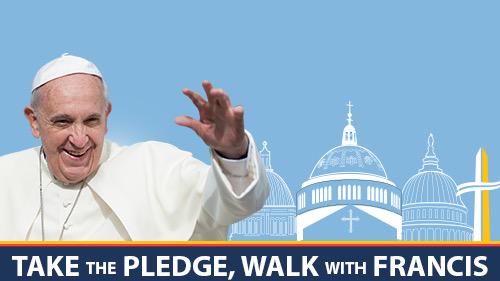 Follow the Archdiocese on twitter, instagram & facebook!
---
Visit CUA's website Pope in DC to find:
Follow CUA on twitter, instagram and facebook!
---
 Visit the United States Conference of Catholic Bishop's 2015 Apostolic Journey to the United States  page and the Pope Francis Visit 2015 website to find Pope Francis's full schedule for his visit to the US!
---
I hope this has been helpful to you! All of these resources are incredible and will be of great help to you in preparing to welcome Pope Francis to the US, both practically and spiritually!